Watching a good old UFC match is never boring, especially when some unusual performances make the show even better.
In order to make things even better, here you go with a collection of the 20 best knockouts in UFC history.

This video was uploaded by the UFC – Ultimate Fighting Championship as a way to celebrate their first 20 years achieved in 2013.
Don't forget to subscribe to their channel for more cool stuff.
Top 20 Knockouts
Below the video is a ranking of the top 20 knockouts in the UFC, ranging from 19th place all the way to the famous #1.
Of course, since it is very likely that you are a fan of martial arts and combat sports, it is very likely that you already know all these fighters.
Have you already watched any of these matches or none? Did some that you haven't seen surprised you? Let's know!
#19 Vitor Belfort vs. Wanderley Silva
UFC Brasil – Oct 16, 1998
Vitor wins after just 44 from the start with a super-fast swipe.
#18 Renan Barao vs Eddie Wineland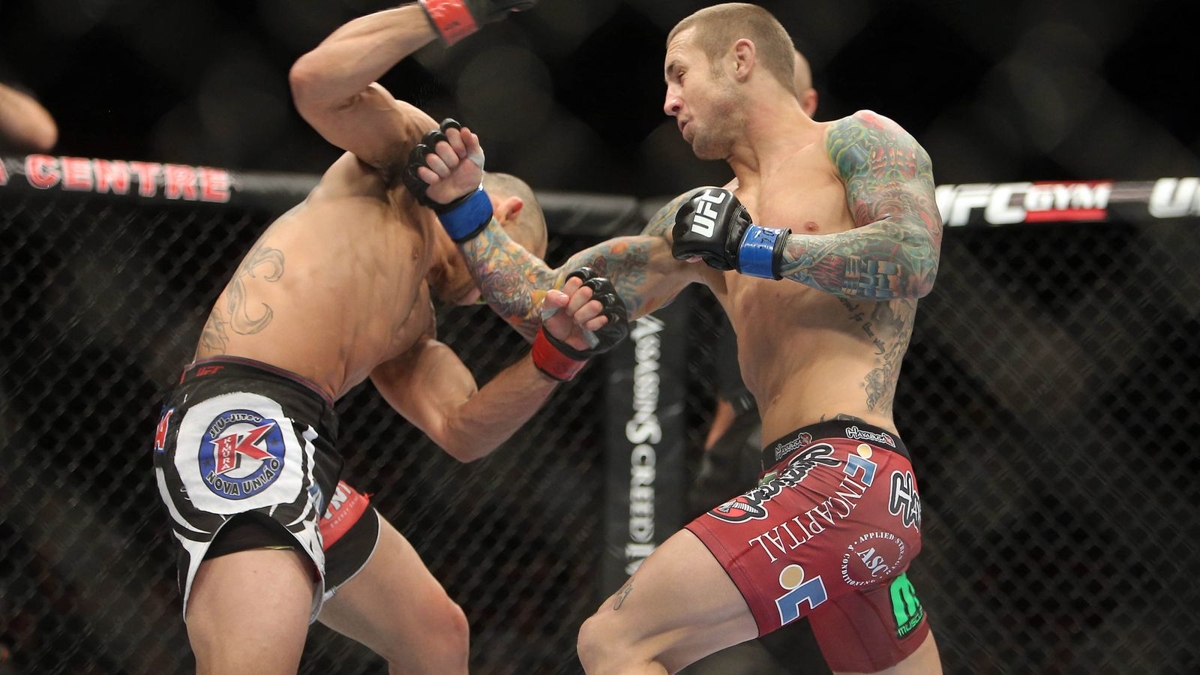 UFC 165-21 Sep 2013
Barao hits Eddie with an incredibly fast shot.
#17 Eve Edwards vs. Josh Thompson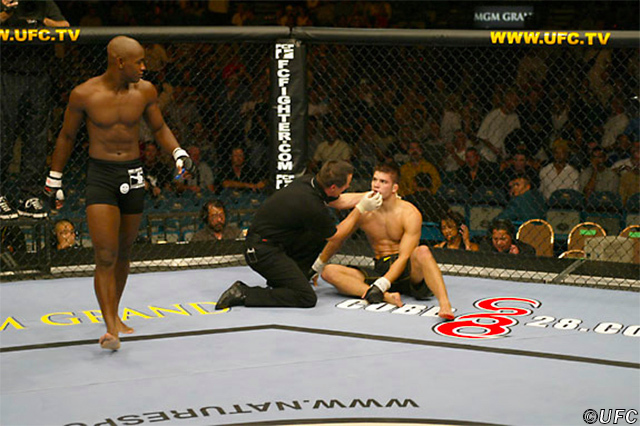 UFC 49 – Aug 21, 2014
Edwards wins thanks to an unexpected spinning kick straight into Josh's neck. Eve's kick drops him to the ground without much opposing force.
#16 Rashad Evans vs. Shawn Salmon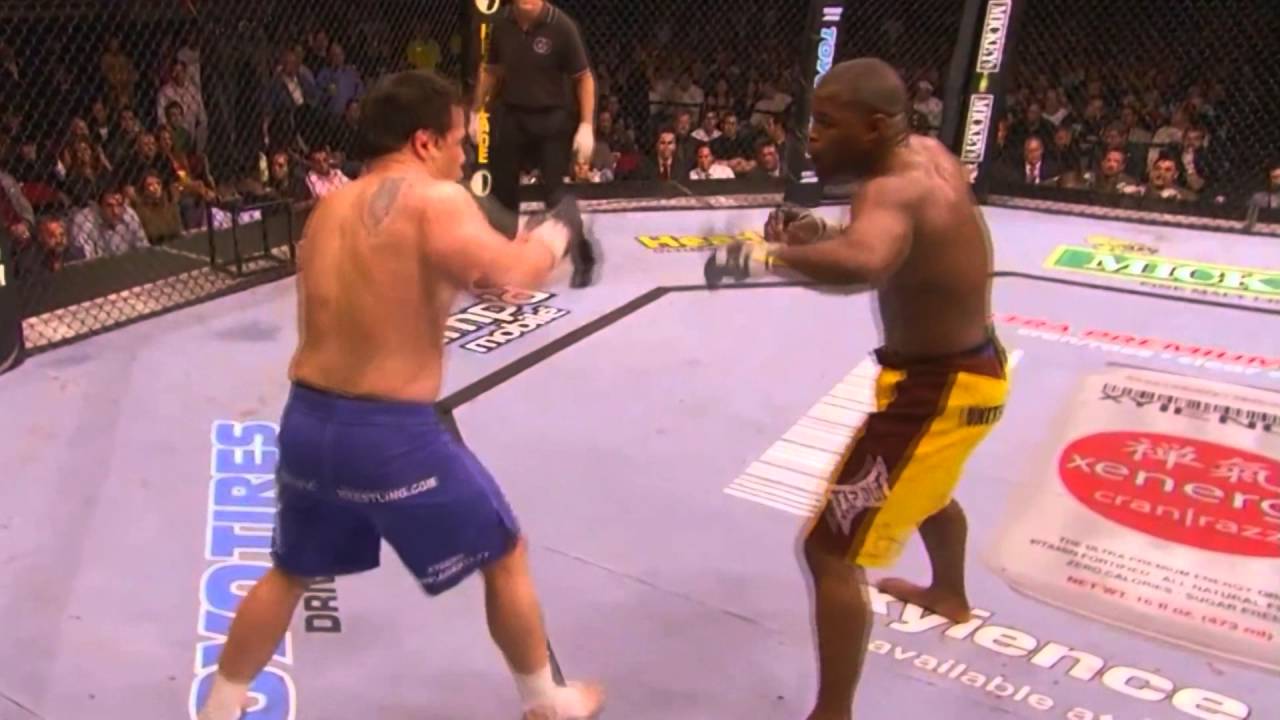 UFN 8 – 25 January 2007
Rashad kicks Sean to the ground with a fatal direct spinning kick during the second round.
#15 Bj Penn VS Caol Uno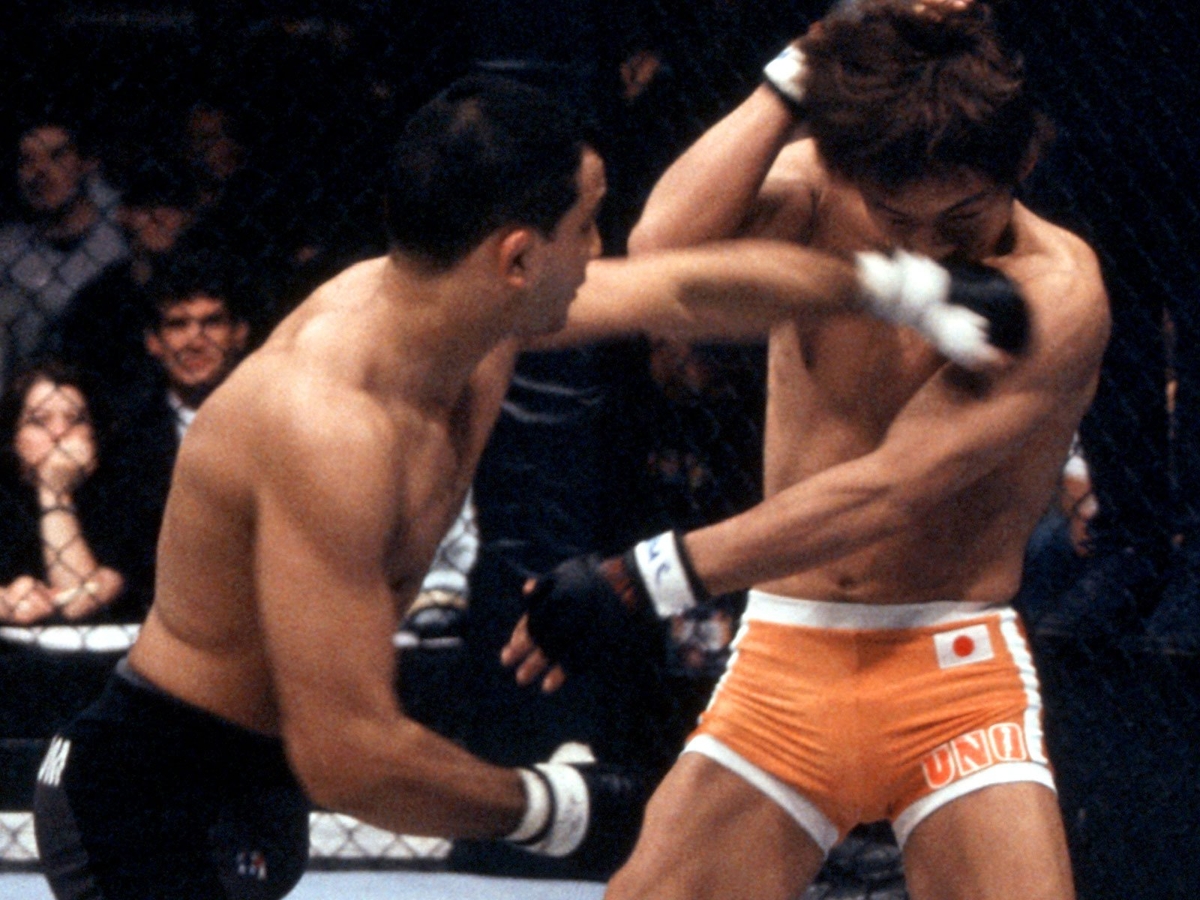 UFC 34 – Nov 2, 2001
Just a few seconds after Big Caol enters with a completely unsuccessful flying kick, Bj attacks with simple direct punches, so fast that Caol immediately descends.
What a stunning performance and an example of simplicity over aesthetics.
#14 Travis Brown VS Alistair Overeem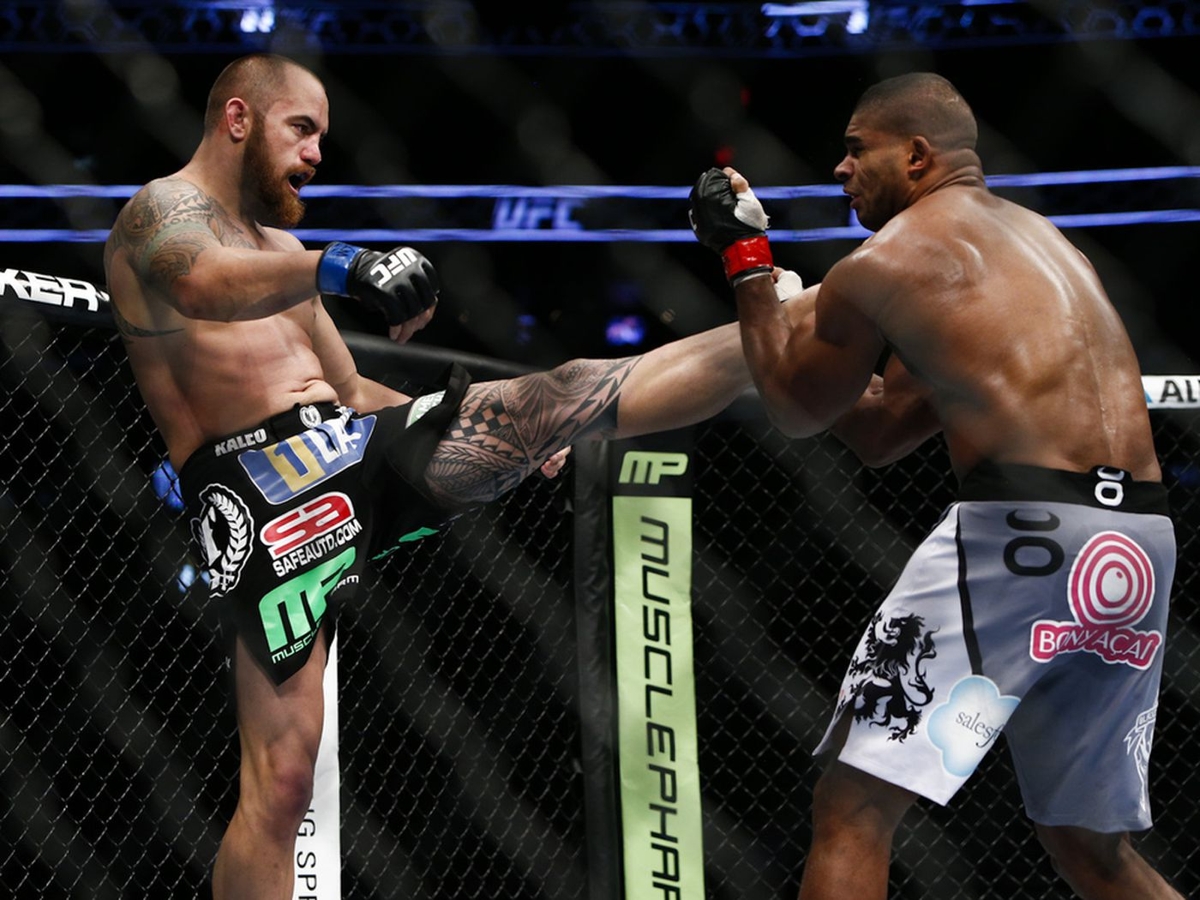 UFN 26 – 17 August 2013
While Travis attempts his opponent with some forehand kicks, Alistair falls after being unable to dodge the last kick. The funny thing is, it seems that Travis himself didn't anticipate Alistair's downfall.
We can say that it was an unexpected knockout.
#13 Rampage Jackson VS Wanderlei Silva III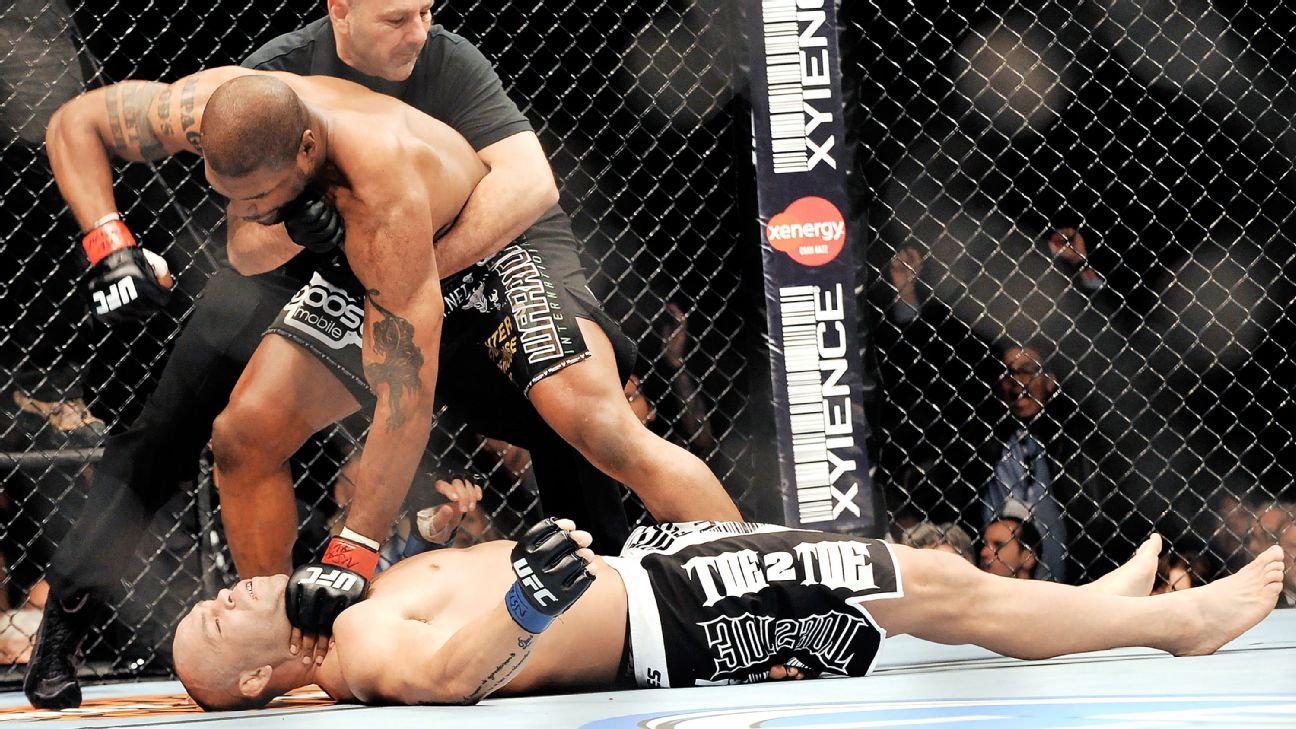 UFC 92-27 Dec 2008
Quinton Jackson, nicknamed the Rampage, gives the audience the perfect knockout after receiving Silva's blows and immediately responds under the throat.
#12 Pete Williams vs. Mark Coleman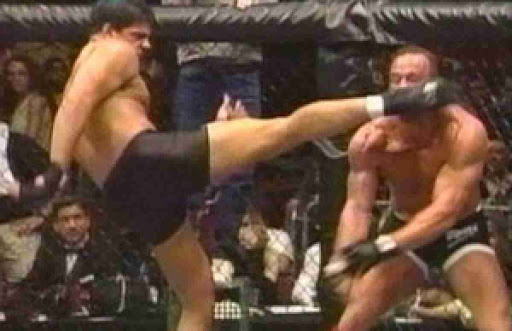 UFC 17-15 May 1998
After a very tiring match, Pete Williams delivered the perfect knockout with a rotating kick that spared nothing for Coleman.
#11 Lyoto Machida vs. Randy Couture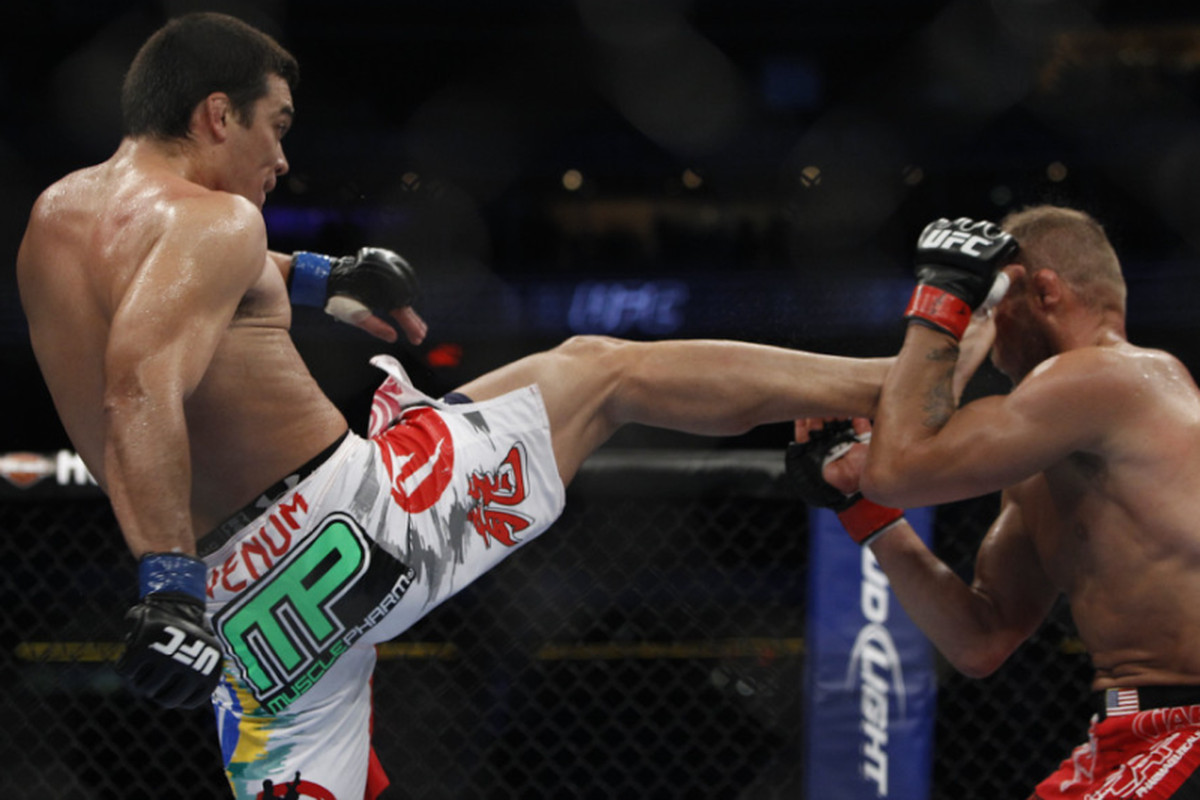 UFC 129 – Apr 30, 2011
Lyoto finishes the round in style, with a knockout worthy of jealousy: a semi-flying kick that gets straight to the point.
#10 Rashad Evans vs. Chuck Liddell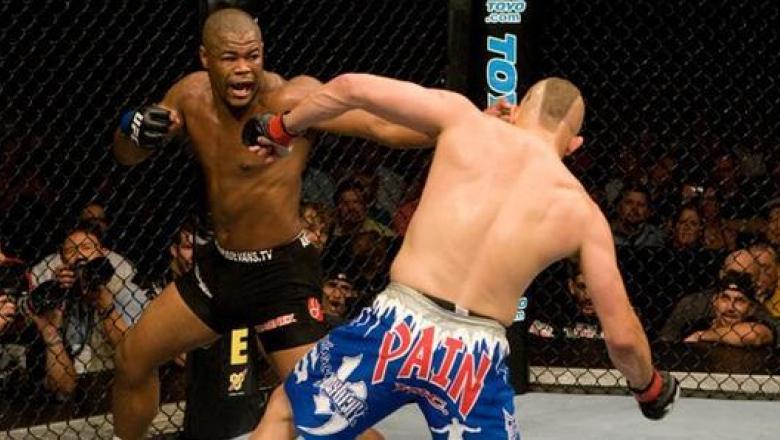 UFC 88-6 Sep 2008
Rashad is back at it, this time with another perfect knockout. After observing his opponent very well, he made Carpe Diem his mantra and delivers an incredibly fast and unexpected frontal punch that hits Chuck.
#9 Chuck Liddell vs Tito Ortiz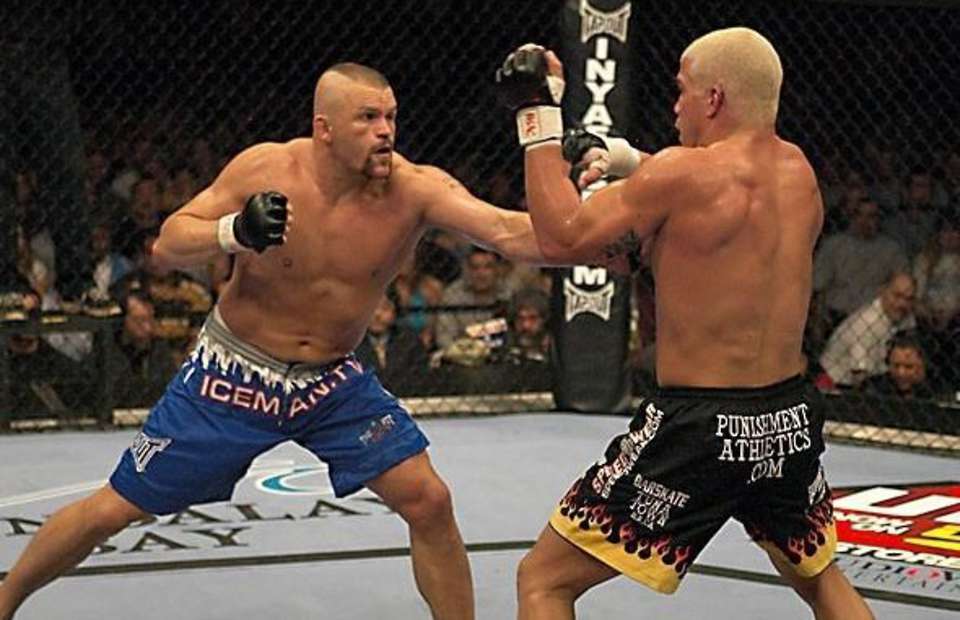 UFC 47 – Apr 2, 2004
This time it's Chuck's revenge and he really goes out there to do the amazing Knockout. Even if Tito really tried to absorb and dodge Chuck's blows and punches, at some point he could no longer stand them.
#8 Rich Franklin vs. Nate Quarrey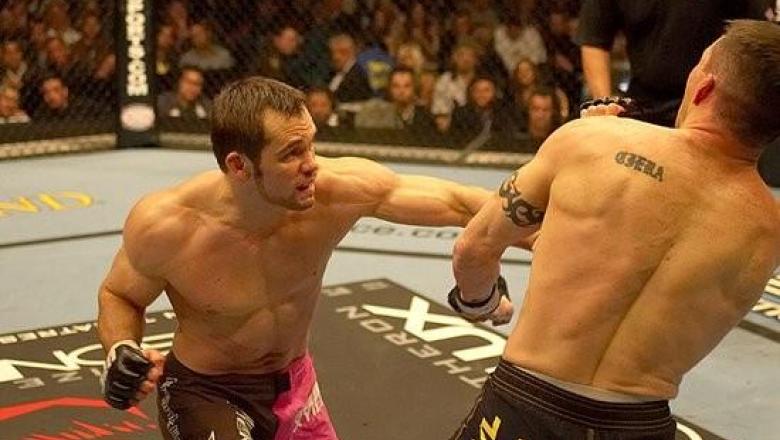 UFC 56 – Nov 19, 2005
A first round knockout with a direct punch to the face for Rich Franklin.
#7 Shogun Rua vs. Leeuto Machida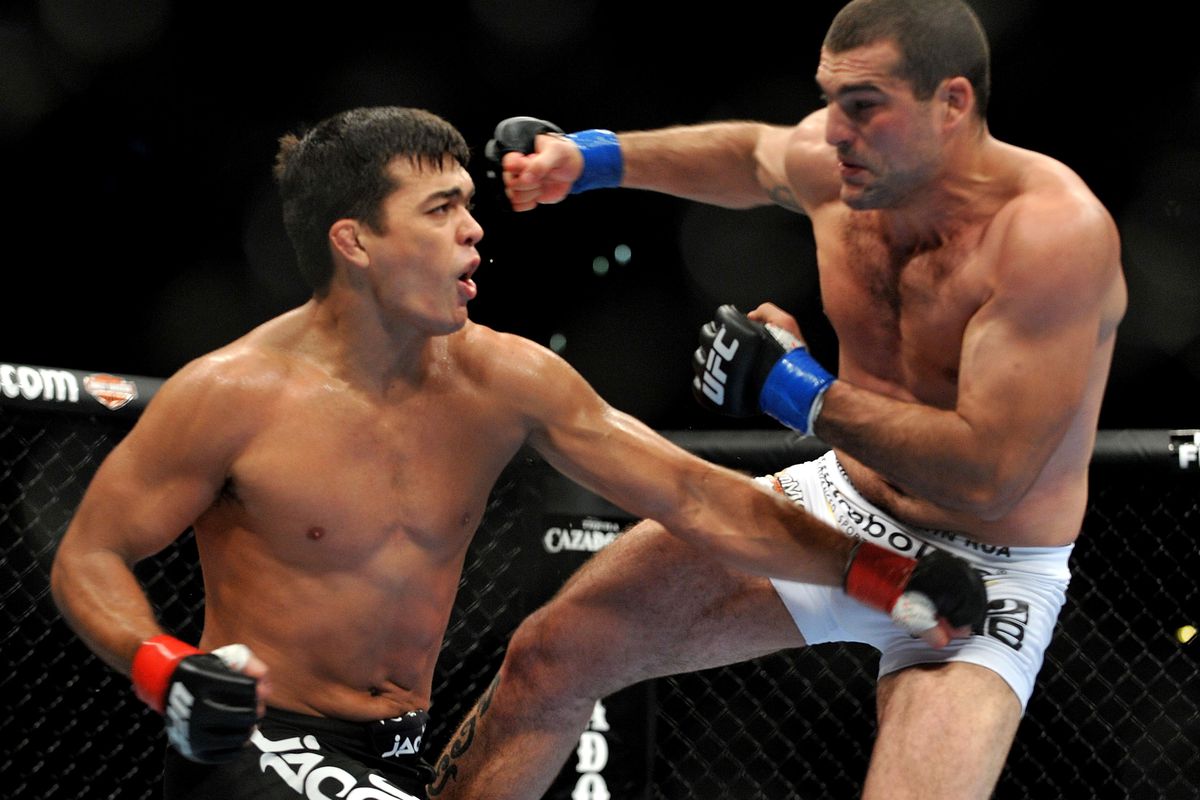 UFC 113-8 May 2010
Lyoto faces the knockout again but this time not the winner. In fact, Shogun Rua offers a nice lift followed by several punches that make him the winner of the match.
#6 Matt Hughes vs Carlos Newton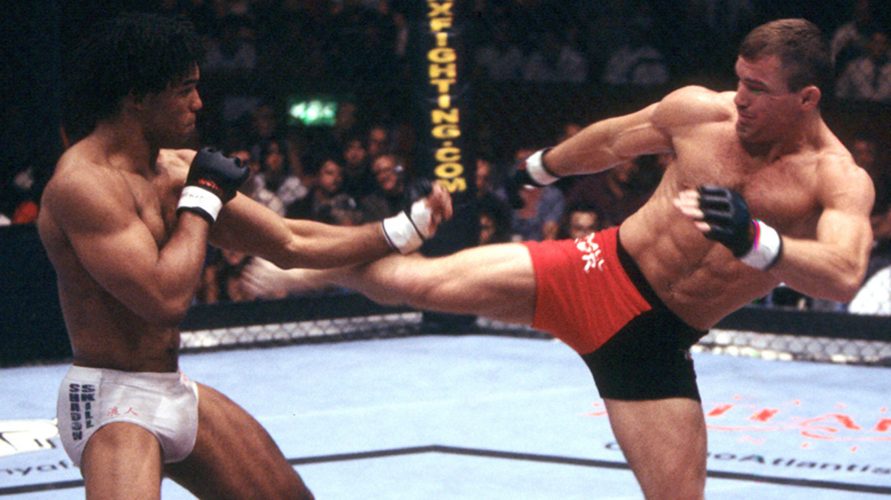 UFC 34 – Nov 2, 2001
This knockout is delivered after a long match between Matt Hughes and Carlos Newton, which fell exhausted.
#5 Chuck Liddell vs Randy Couture II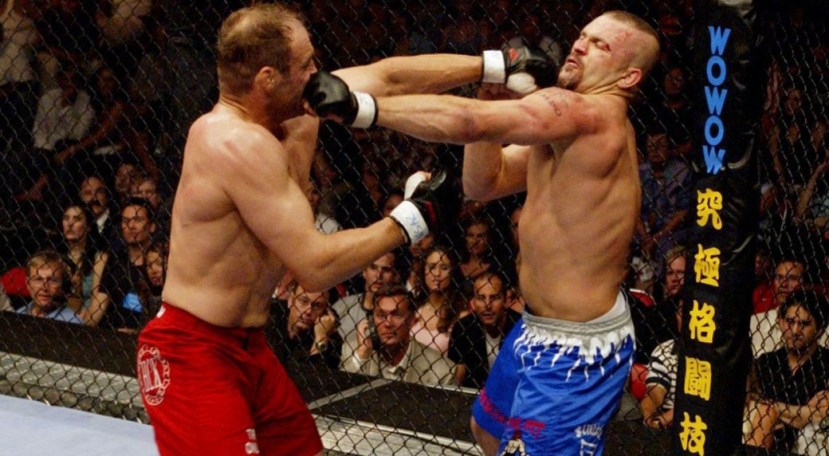 UFC 52 – Apr 16, 2005
After Randy tries to lock up on Chuck, he gets hit on the floor with Chuck's unforgivable punches.
#4 Dan Henderson vs. Michael Bisping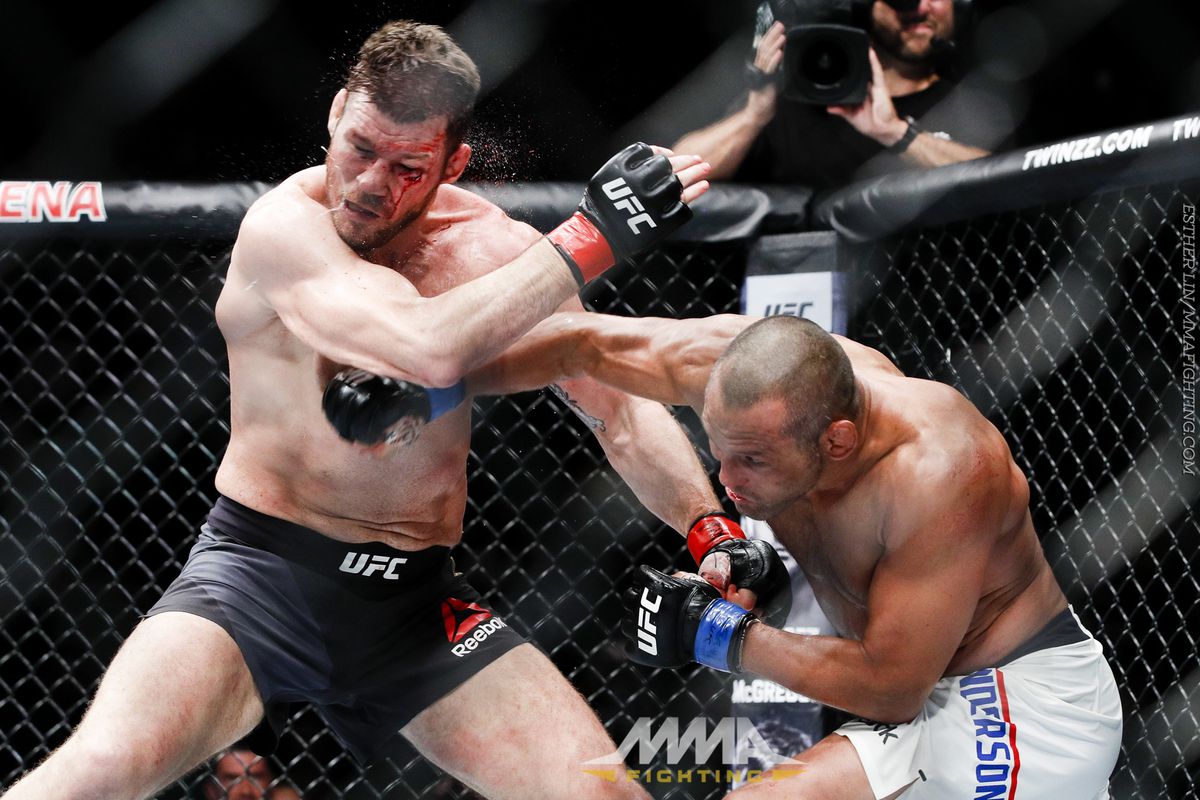 UFC 100-11 Jul 2009
Although Michael was working on his last troop, Dan Henderson finished the match with a direct kick that left Michael on the ground.
#3 Gabriel Gonzaga vs. Mirko Crow Cobb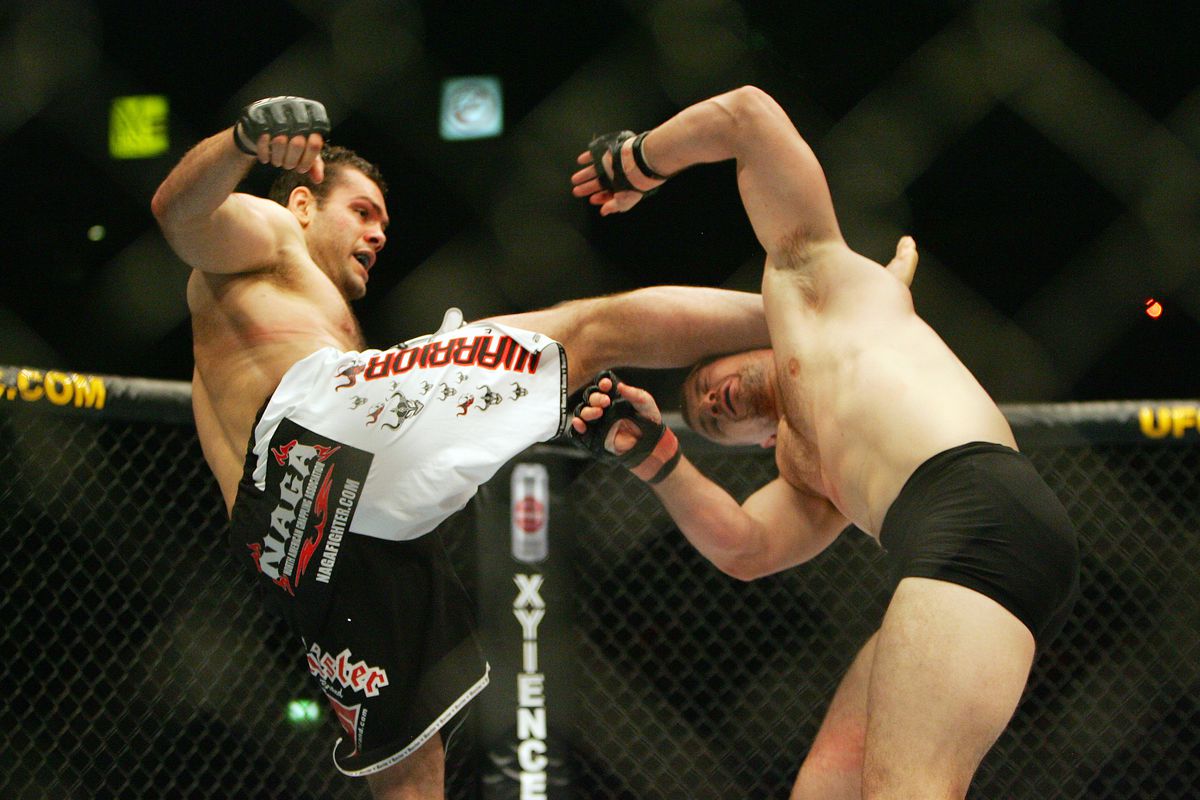 UFC 70 – Apr 21, 2007
After what seemed to be moments of studying each other, Gabriel Gonzaga literally knocked the soul out of Mirko with a perfect spinning kick.
#2 Edson Barbosa vs Terry Itim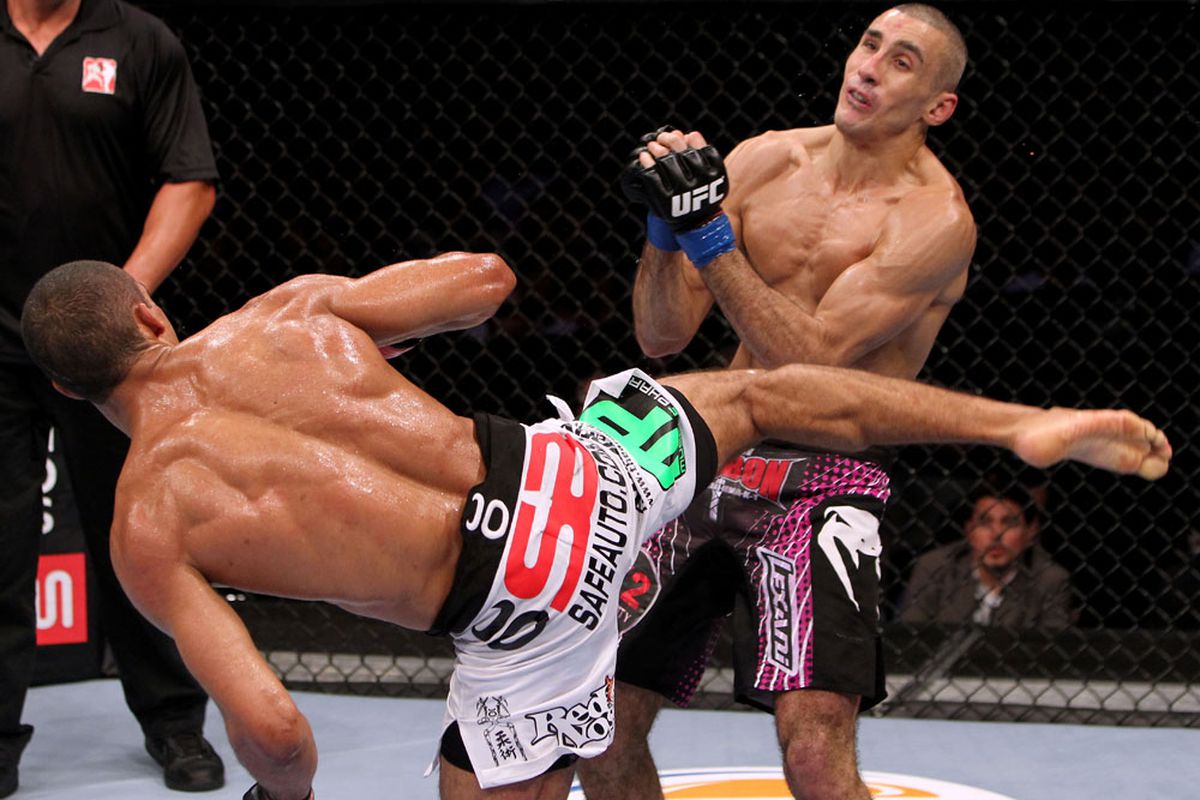 UFC 142-14 Jan 2012
A brutal and unexpected knockout from Edson barboza delivered with a quick knockout straight to Terry's face.
#1 Chris Weidmann vs. Anderson Silva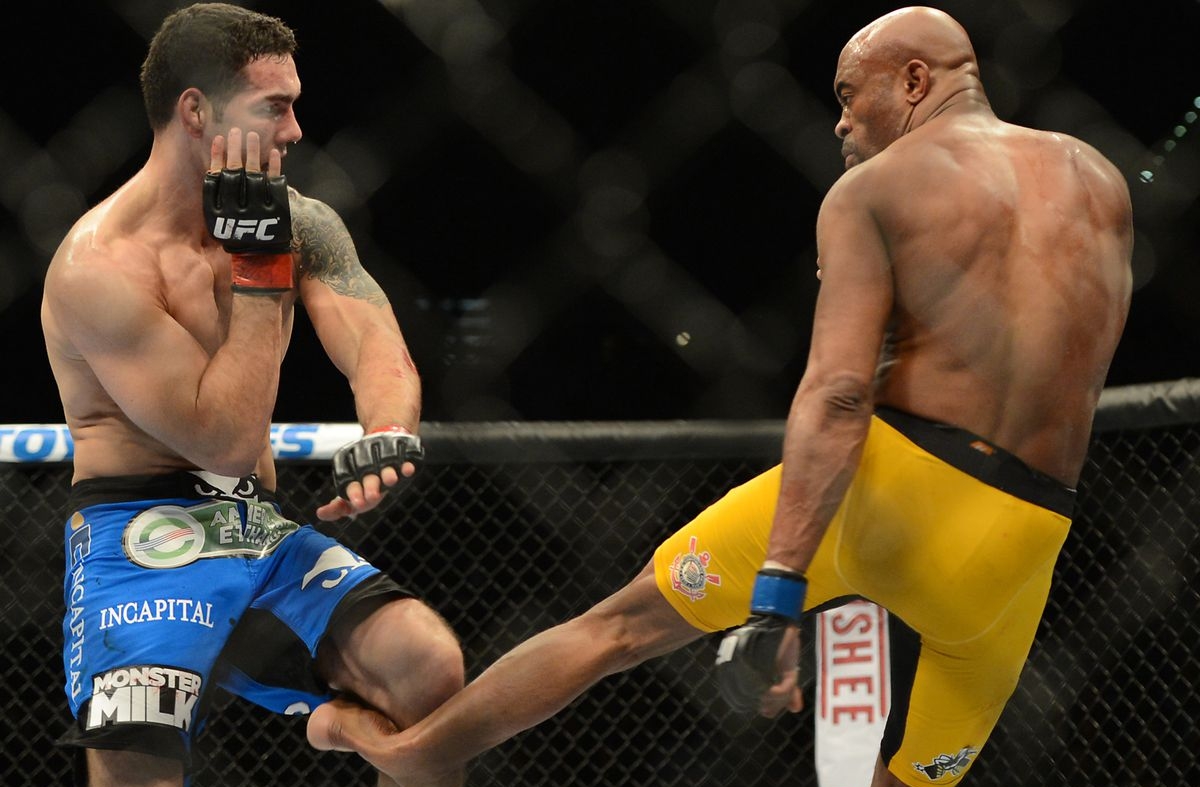 UFC 162-6 Jul 2013
Anderson tries to dodge Weidmann's punches, but he takes the latter and falls to the ground, where Weidmann kills him.